Welcome on GraphiCon'2018!
We invite you to take a part in the 28th International Conference on Computer Graphics, Image Processing and Computer Vision, Visualization Systems and the Virtual Environment GraphiCon2018, which will be held on September 24-27, 2018 on the basis of the National Research Tomsk Polytechnic University.
Conference sections:
• Geometric Modeling. Computer Graphics and Education
• Biomedical Image Processing and Analysis
• Scientific Visualization and Visual Analytics
• Digital Earth and Big Data
• Computer graphics and Design
• Realistic Graphics
• Computer Vision
• Optical Design
The program of the event was supplemented by a session of young scientists (for the first time). Students and post-graduate students will present their reports during this session. Also there will be a forum, which includes master classes about the organization of scientific, technical and innovative activities; lectures and presentations on the best Russian and foreign practices; popularization of scientific achievements. Participation in the forum of the youth session will help young scientists to find like-minded people and receive targeted support in the form of recommendations for participation in programs of funds.
All forum participants will receive certificates of professional development. The best reports among the participants of the youth session will be awarded by diplomas and published.
The abstracts of all the participants will be published in the proceedings of the conference.
The best reports of scientists will be published in the form of full-text articles in 4 scientific journals, indexed in Scopus.
Important information
Conference website: 2018.graphicon.ru
Registration on the site: before 01.03.2018
Submission of abstracts: until 15.05.2018
E-mail: 2018@graphicon.ru
Tel.: +7 (3822) 60-61-29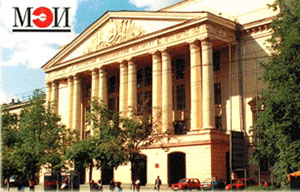 14-th International Scientific and Technical Conference OMFI (Optical Methods of Flow Investigation)
Traditional 14-th International Scientific and Technical Conference OMFI (Optical Methods of Flow Investigation) will be held 26-30 June 2017 in Moscow. The conference has been organized since 1991. OMFI is a leading conference for this field of research in Russia. This event will be organized by National Research University «MEI», Institute of Thermophysics SB RAS and D.S. Rozhdestvensky Optical Society.
OMFI'2013 website - http://omfi.mpei.ac.ru/eng/default.htm.